About Niaski
Nia Gould is a Designer / Illustrator living and working from her home in the quiet seaside town of Budleigh Salterton, Devon.
She has her own clowder of artist cats, Frida, Pablo, Salvador and Vincent.
Having owned several rescue cats Nia decided to turn two of her passions into a business. Niaski was formed in 2015, having spent 15 years as a Graphic Designer, working for various arts organisations and international clients, Nia decided to turn her hand to creating work for herself and after a few years hand-printing tote bags and making greetings cards from her home studio in Devon, the business grew and continues to grow today.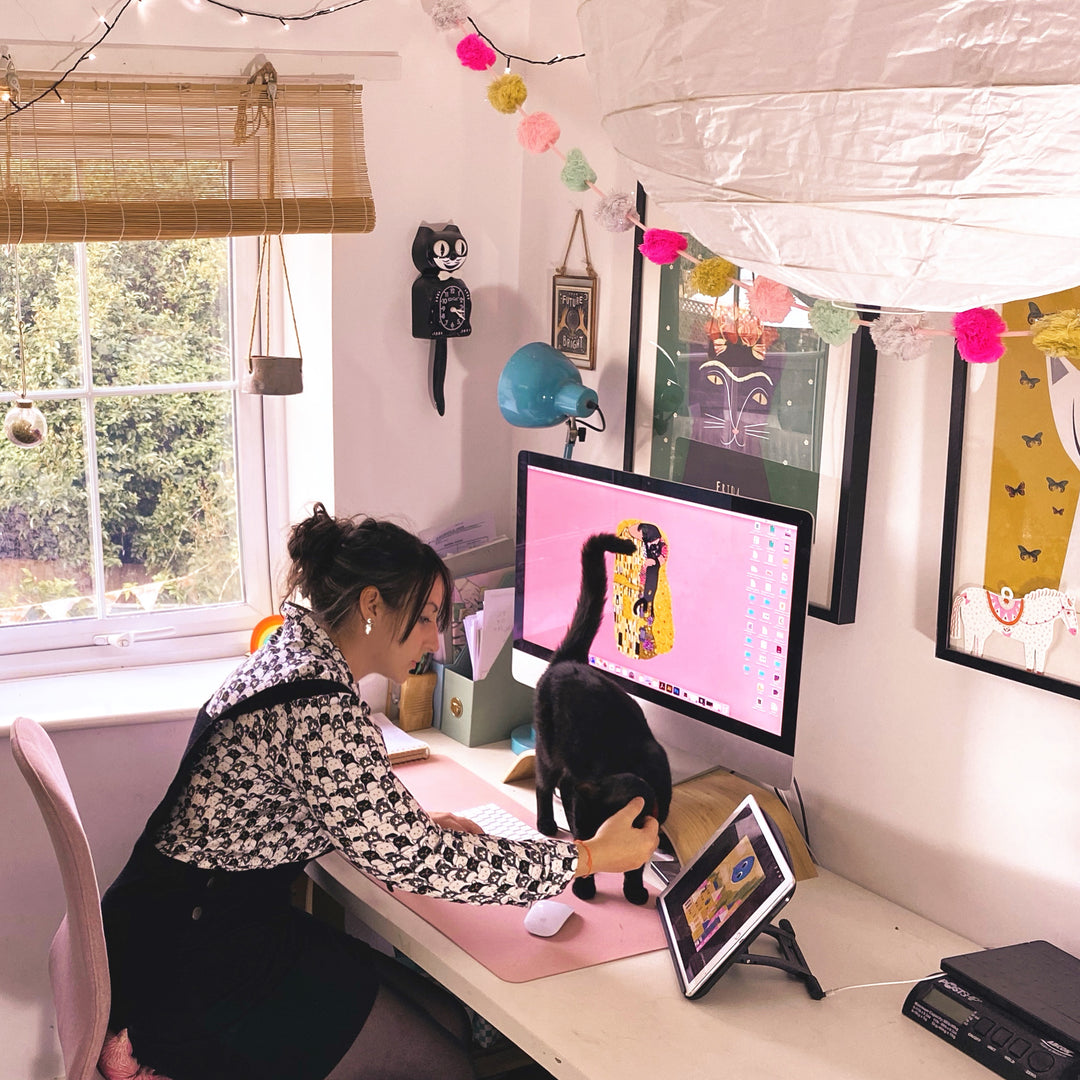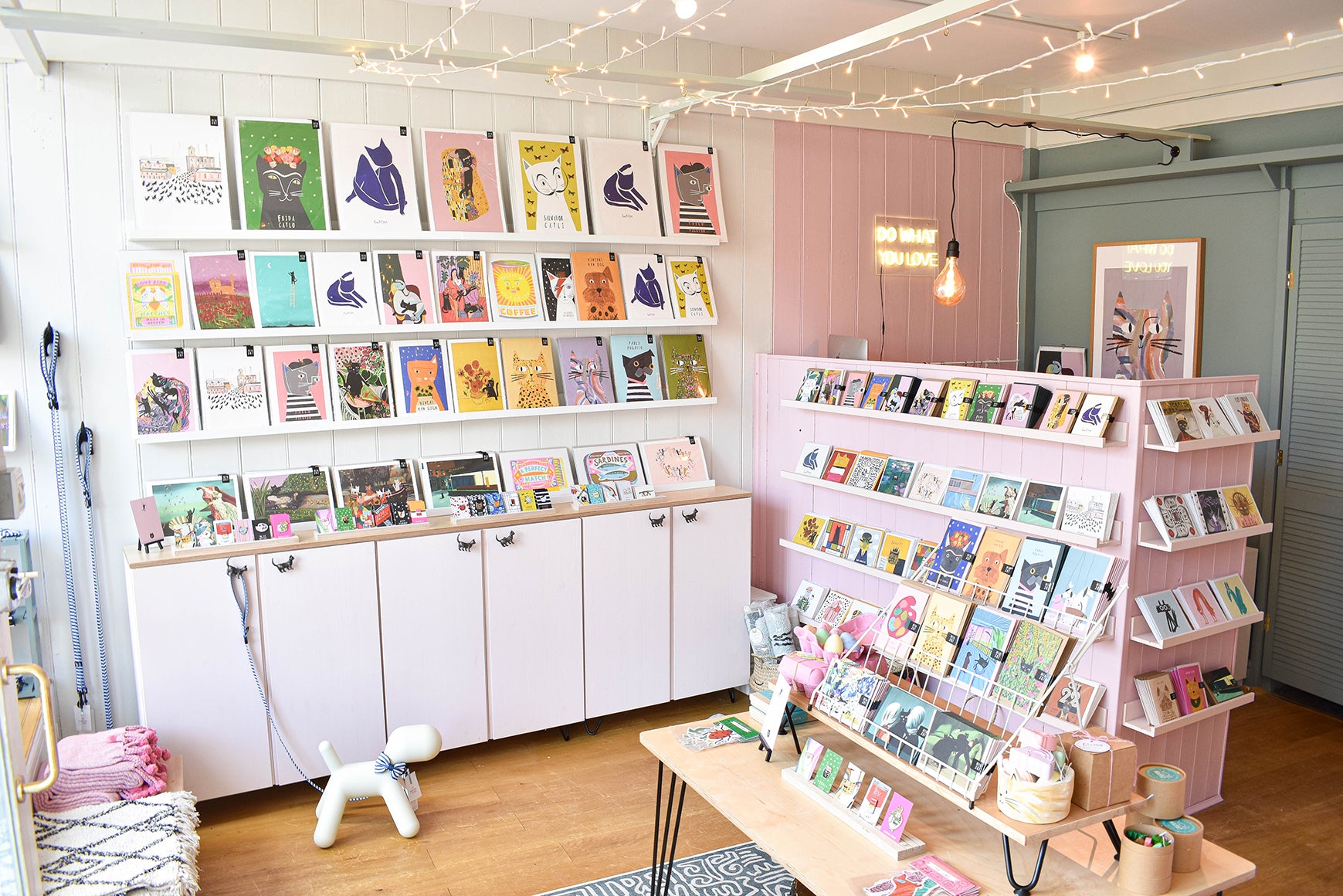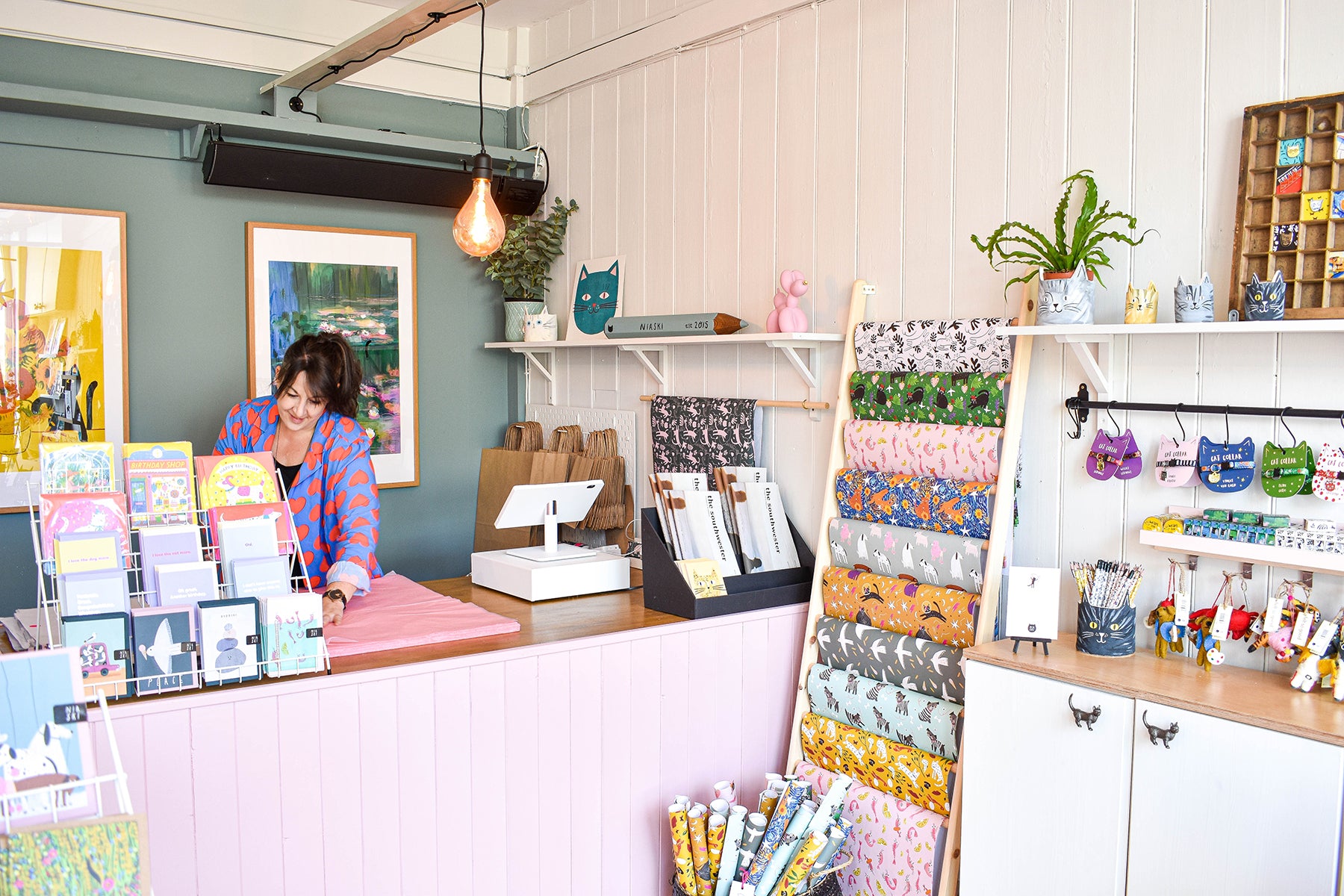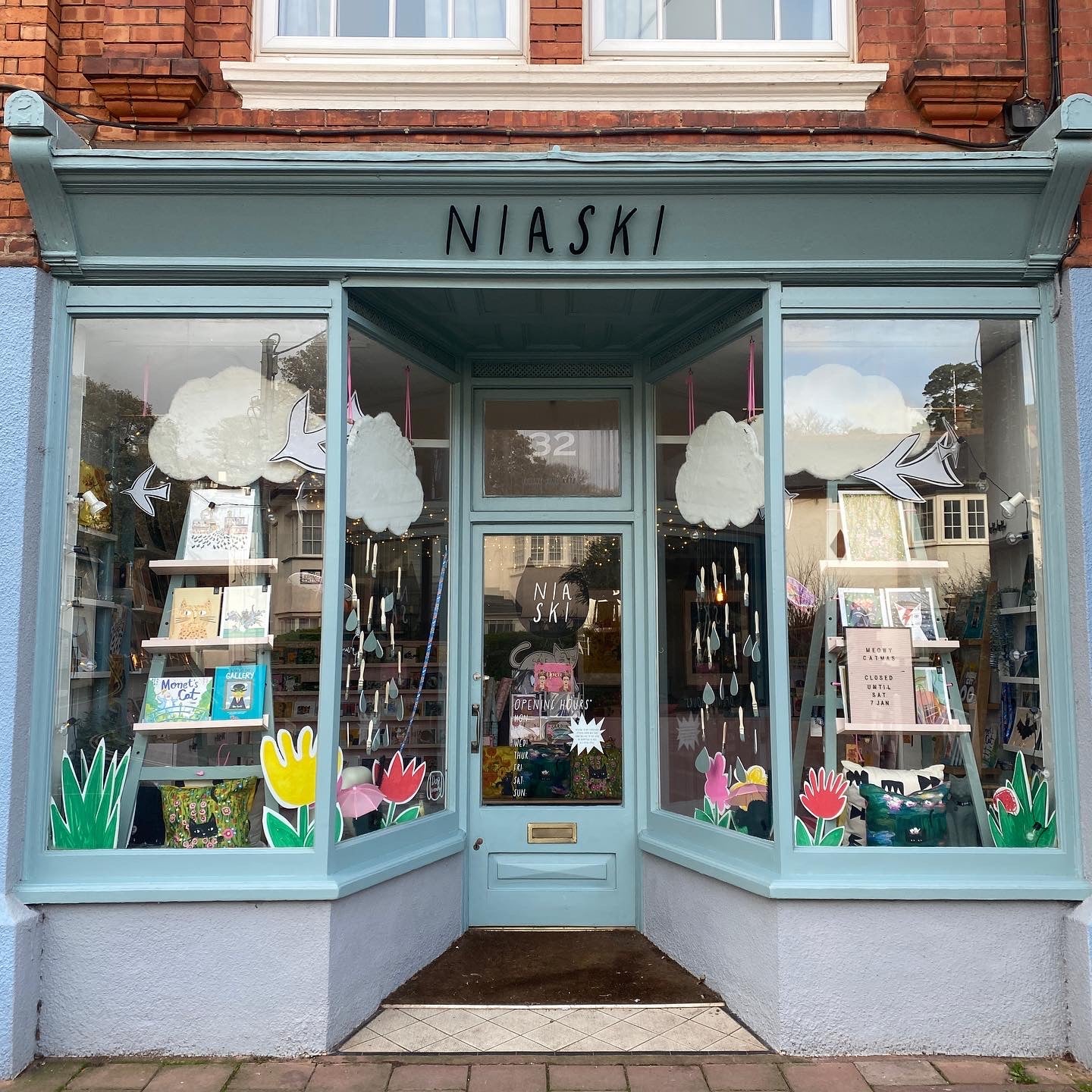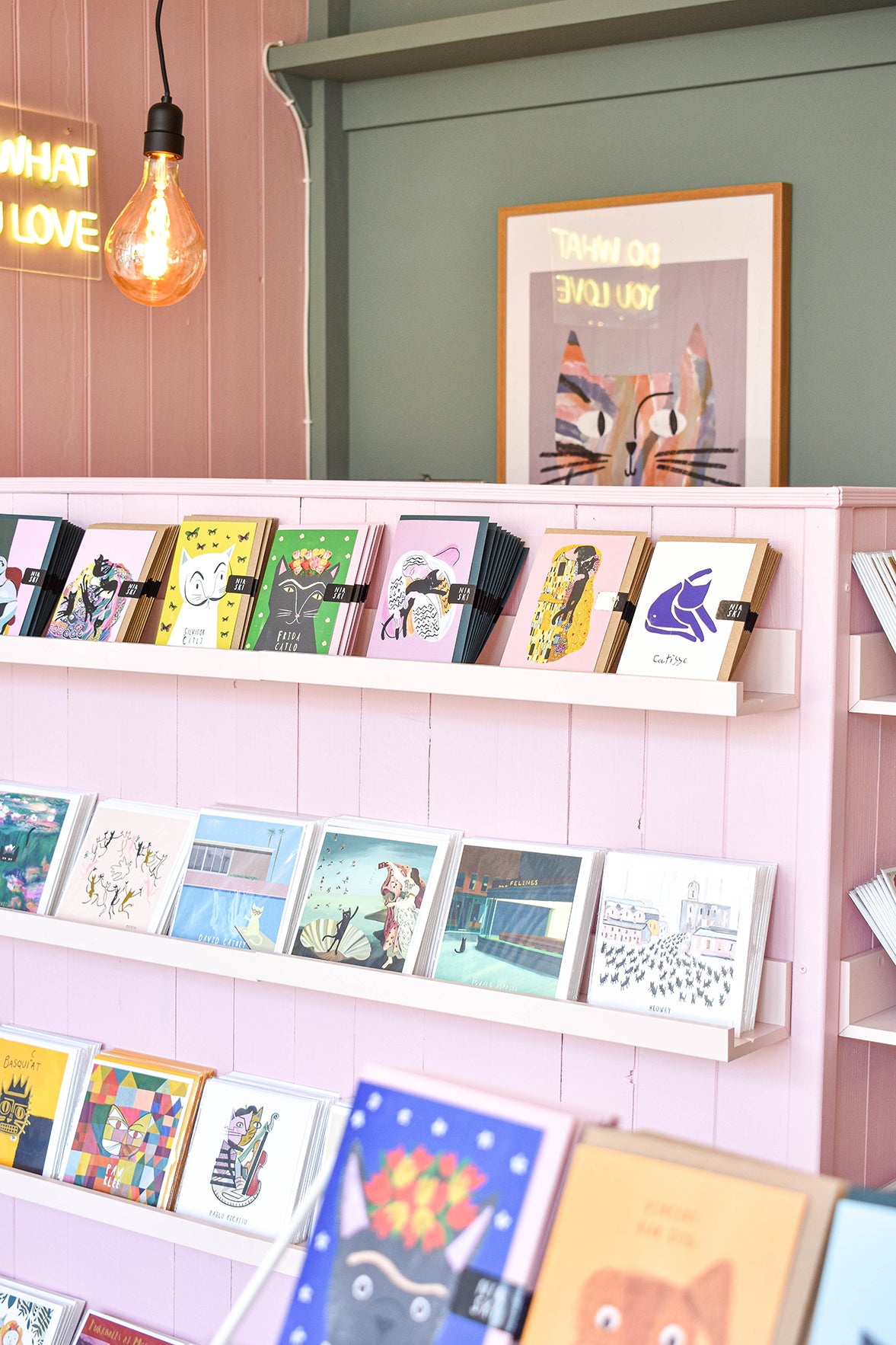 In 2022, Niaski expanded from a small home office to a fully fledged studio and shop in the beautiful seaside town of Budleigh Salterton.
You will find a range of popular culture and feline inspired greetings cards, prints, accessories and fashion CAToure for your fluffy friends, all designed by owner and artist Nia Gould.
Ultimately her goal is to create, collaborate and source super unique homewares and pet accessories that will bring you, your pets and the homes you share lots of joy.
Proudly stocked in